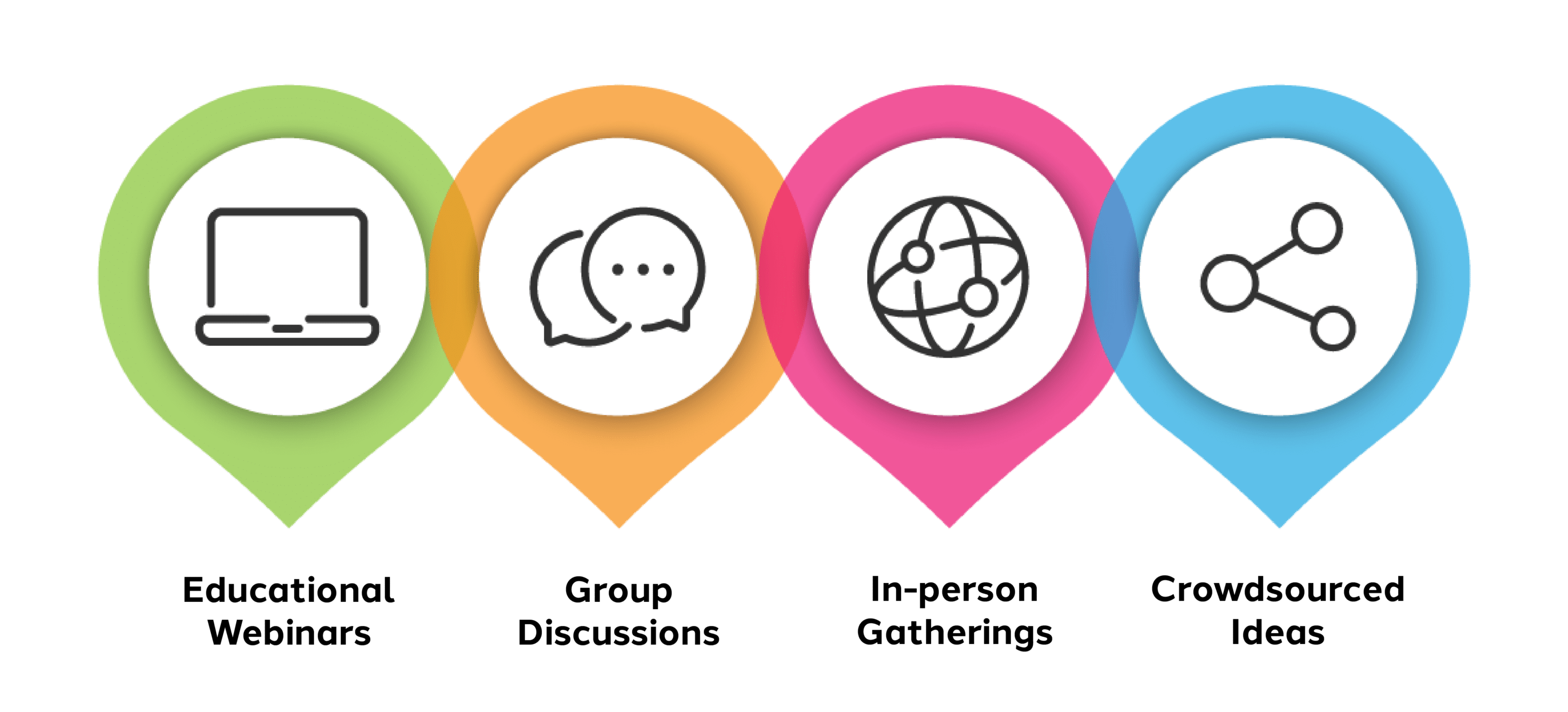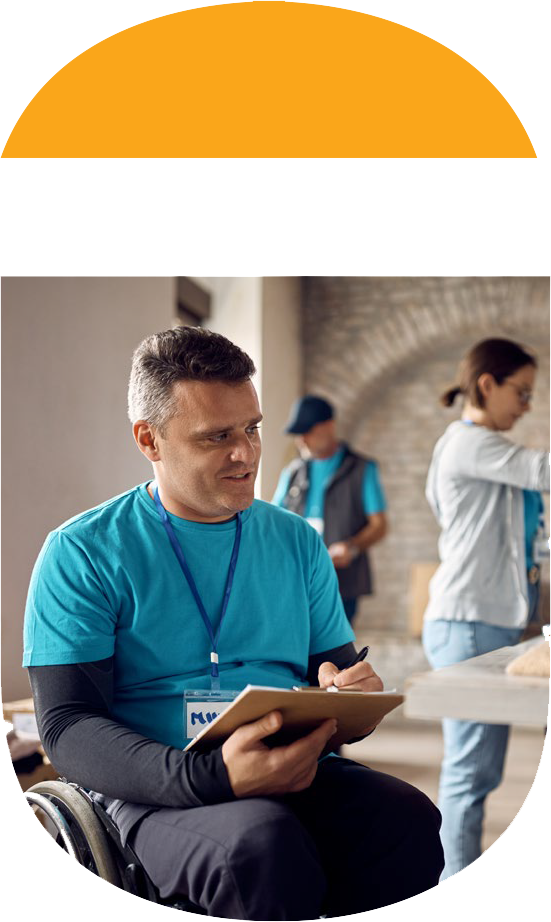 Collective Thought
In the spirit of true collaboration, your thoughts, suggestions, and recommendations are what will create value for this peer group. So don't be shy! Tell us what features you would like to see, and please share resources you currently use that might benefit others.
Community Champions
Are you an event organizer with a passion for community building? Do you believe in the benefits of extending the value of a live event beyond the show dates? Would you like to have a hand in building out the peer network and resources for the events industry to thrive as community builders? Click here to join our group of advocates leading the charge.
Educational Webinars
Join us to talk about how the concept of community relates to event organizers and hear directly from peers who have successfully started engaging their communities outside of the live event.
Group Discussions
Participate in a networking group to strategize how to get started serving your community. Topics include: Uncovering Purpose, Identifying Personas, Curating Champions, The Feedback/Reward Loop, and more.
In-person Gatherings
Meet the people you have been connecting with online and start building your tribe. Just like at events, trying to drive interaction between strangers can be difficult. So, let's lose the screens and get to know one another.
Crowdsourced Ideas
Suggest ideas for how to keep the conversation going. We will crowdsource these and respond accordingly to foster organic growth and engagement.

Live Debate
Is the Events Industry Ready To Go All In On Year-Round Communities?
June 1  |  11 a.m. ET  |  LinkedIn Live
Erica Bishaf, Founder & CEO, CampfireSocial
Liz Lathan, Co-Founder, The Community Factory
Has the industry finally reached a turning point? We're bringing together two industry experts to debate it! They'll bring their unique perspectives and years of real-world experience to the table as they explore the possibilities and pitfalls of going all in on building 365 communities.
Fuse is all about co-creation. Thriving communities are built from the inside out, meaning the community members drive the direction, growth, and discussion. We need your input as we explore feedback mechanisms and develop the appropriate community tools. So please share your thoughts, suggestions, case studies, resources or anything else on your mind that will help create your ideal community experience.