AI as a Brainstorming Buddy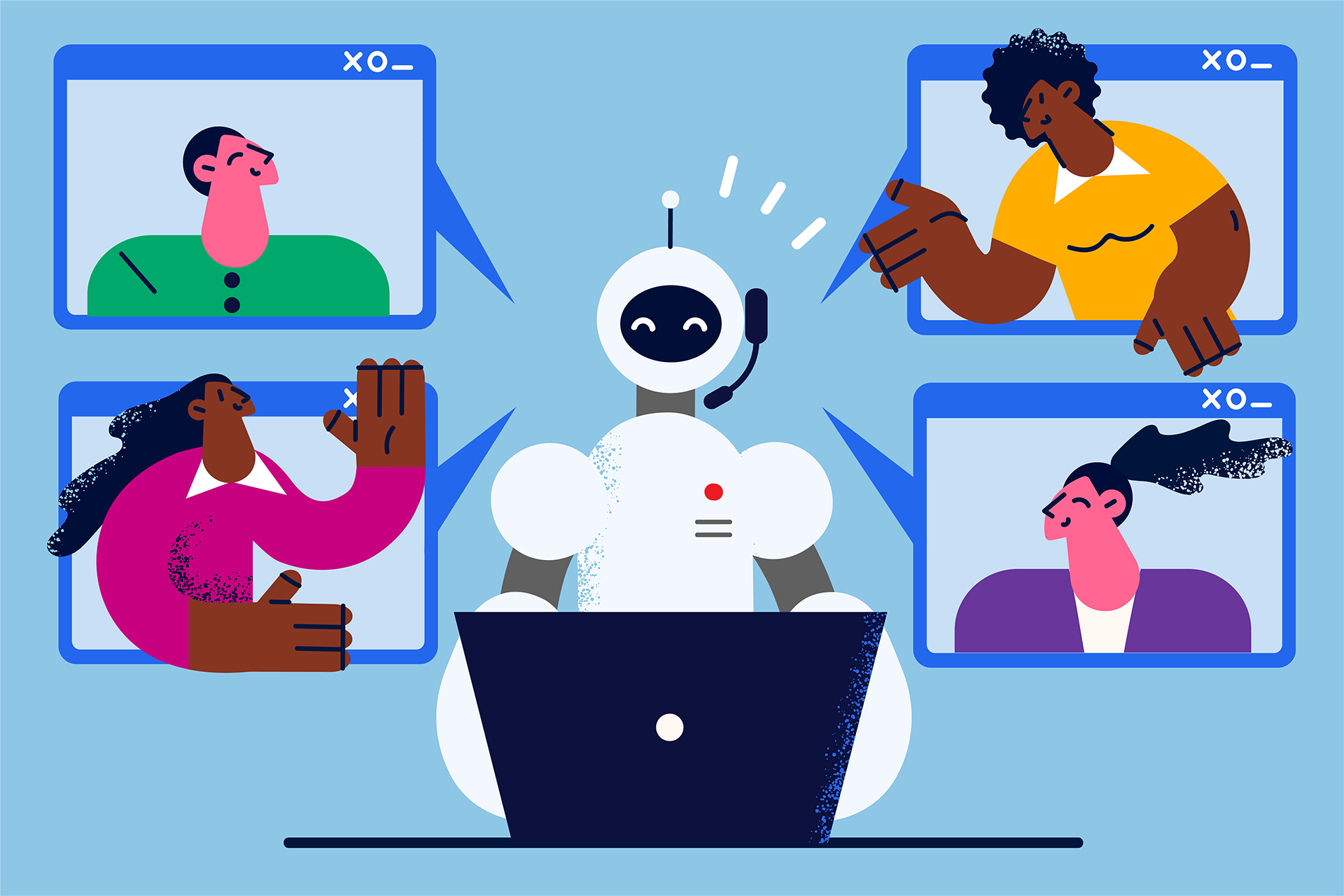 Like many teams, we at Fuse have had several internal conversations about the role of AI in our work. (We've also asked experts like EideCom's Brandt Krueger for their take.)  
We've asked ourselves and each other: Should we embrace AI? Be wary of it? What potential benefits or pitfalls might we discover as we explore this brave new world of content creation? As community expert Liz Lathan recently pondered: "Will there soon be badges on LinkedIn that mark you as a 'certified human'?"
Fuse's Shafer Busch and Melissa Ashley put pen to paper to work through their own 'certified human' thoughts on AI. Their perspectives will undoubtedly continue to evolve in this rapidly changing space, but for now, here are their personal reflections. 
Melissa Ashley
I'm part of a group of families that gather for dinner every Friday night to unwind and catch up after a long week. A few months ago, one of the moms was stressing about writing her speech for her daughter's bat mitzvah. The panic of the pressure to fill the blank white page was daunting, and she didn't know where to start. Someone suggested ChatGPT – an artificial intelligence chatbot developed by OpenAI. Once he explained what it was (😉), she opened her laptop, tested it out, and got this immediate look of relief on her face. It wasn't perfect or personal, but she could work with it; it was a great starting point.
It got me thinking about how many times I have sat down to write something – a presentation, an article, words of advice to a college grad, an introduction to a webinar, an email – and struggled or procrastinated. Because for me, getting started is the hardest part.
ChatGPT has proven to be an invaluable tool (for me, at least) in overcoming the challenge of facing a blank page. I treat it like my own personal brainstorming buddy. I share with it the theme or concept I am thinking about, and it provides inspiration, generates ideas, suggests word choice, and helps to get my creative juices flowing.
What it doesn't do is think for me. I liken it to how I use a calculator. To use it, I must know what I am trying to figure out, understand how the math works, and then put the output into context. ChatGPT, like a calculator, is a fabulous tool. I use it to help me kickstart the process, gain momentum, and set my creative process in motion.
As Jodi Picoult said, "You can always edit a bad page; you can't edit a blank page."
Shafer Busch
When ChatGPT first landed on the scene, it piqued my curiosity. I, like a lot of folks, had questions. What are its capabilities? Is it like using Google Home or Siri? Does it have the potential to increase my efficiency and productivity at work, and if so, how much?
I suppose, like with most things that go viral, I wanted to know what the fuss was about and whether it lived up to the hype. Would it match my love for the viral cottage cheese ice cream trend taking over social? That's yet to be determined.
Over the last few weeks, I've turned to ChatGPT here and there to test-drive its capabilities to accomplish various work-related tasks. I've prompted it to summarize information, brainstorm ideas, change the tone of copy, or make suggestions. With a little trial and error (and a little research on best practices), I found my groove, and I must admit the tool proved useful in plowing through my never-ending to-do list and maximizing my time.
However, every time I open the tab and navigate to the URL, I can't help but feel a bit guilty – like I'm cheating the system. My mind harkens back to academia, and lessons about plagiarism, shortcuts, and SparkNotes flood my thoughts.
In the same vein, chatbots are powerful, helpful tools, and I see value in leveraging them (and other AI applications, for that matter) to streamline workflows. When it comes to the power of AI, I fall somewhere in between entirely freaked out and in awe of its potential.
So, as we run the risk of now questioning whether everything was either written or designed by AI, one thing is for sure: No matter how helpful a brainstorming buddy or ghostwriter, ChatGPT can't replace the personal – from the camaraderie of working with my colleagues to the anecdotes and nuances that make content uniquely human.
Looking ahead, I will continue to test the waters with AI but proceed with caution, mindful of its potential while acknowledging the need to maintain authenticity.