The Business Case for Community Thinking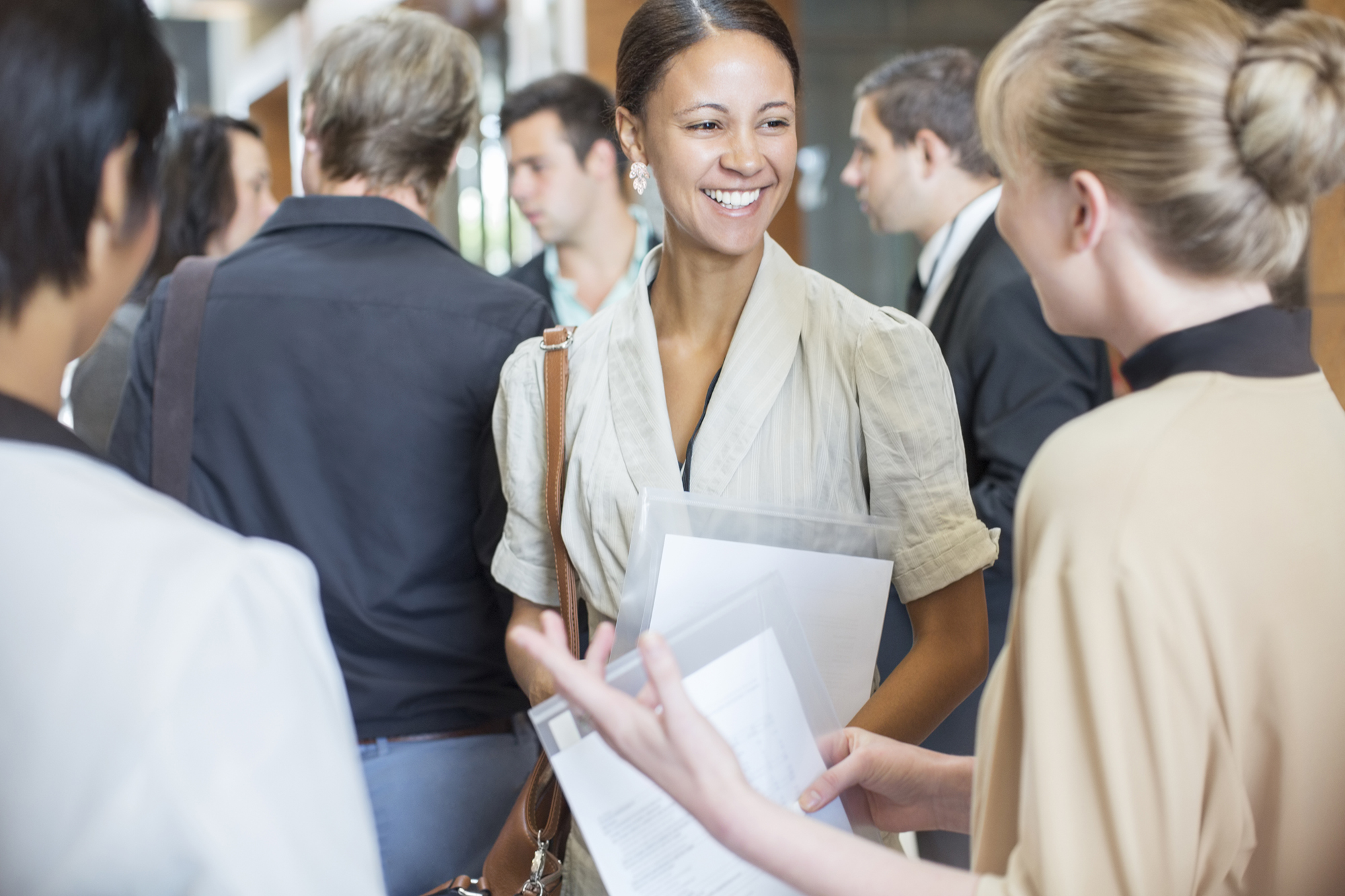 By Catherine Dorrough
Historically, event planners have focused most of their attention on delivering flawless onsite experiences, leaving no detail unaccounted for.
While pulling off a complex event is no small feat, the strategies that underpin events are evolving, and the definition of "success" is changing. We're seeing a need to go deeper, a need to ensure that attendees are engaging meaningfully not just with the event brand, but with each other – both onsite and "beyond the room," as event strategist Amy Blackman has coined it.
"The event becomes the catalyst – the home base – for the community it serves. By deepening relationships with the community through engagement tactics, tailored activities, and inclusive design, we are turning attendees into tribe members and making the event 'sticky,'" said Kara Dao, CEM, DES.
During a presentation at this year's Connect Marketplace, Blackman went so far as to argue that the purpose of an event is to connect and form community. An encounter is a catalyst, but how do we ensure connections thrive long-term? Event designers, she said, can be intentional about creating those opportunities. Furthermore, organizers can continue to foster those relationships post-event by being the brand that continues to keep members connected.
The result? Attendees become both repeat customers and brand advocates, amplifying the word-of-mouth reach of your marketing team's efforts.
John Nawn, co-founder of The Event Strategy Network, breaks it down further:
"Businesses operate in a constantly changing environment and must regularly evolve in order to stay relevant and survive. One of the key ways businesses stay relevant and survive is by adopting an operating model that outlines how the organization creates and delivers value in economic, social, cultural, and other contexts.
"A business model helps the organization navigate their way through a changing environment but is not immune from change itself. Lately, a new model is emerging which reflects many of the changes we're seeing in today's business environment: the community-driven business."
A community-driven business, explained Nawn, puts community at its core. This can be a case where the community is the product (e.g., Reddit) or where the community is central to the business's identity and success (e.g., Salesforce, Duolingo).
"There's something about thinking of your business as a community that's different from thinking of yourself as just another business," said Nawn. "'Community' can be a differentiator."
This perspective shift means that everyone at the organization much change how they see their role. "If your business is a community, then every employee's job is to build a thriving community," he said. "In a traditional business, the purpose of each employee is to make the business more valuable. For a community-driven business, each employee's purpose becomes to grow and serve the community, and all its members. It's a fundamental shift in how we think about a 'job.'"
Nawn further argued that a community-driven business is more dependent upon events to achieve its business goals than a traditional business. He pointed out that for many traditional businesses, there's a disconnect between an event strategy and the overall business strategy. "Most event professionals, in fact, use their event plan as a substitute for an event strategy. Without an event strategy that aligns with an overall business strategy, events can never realize their true potential. That's a key reason why events aren't as impactful as they can be.
"From what I've seen, community builders are much more aware of the business value of their events and maximizing that value."
So, how can you evolve your event strategy to infuse it with community thinking? Stay tuned; the Fuse blog will tackle the "how" in future posts (coming soon). We'll also get into tactical specifics during the 2024 Fuse Spring Intensive in Washington, D.C. If you haven't already, sign up for our emails to get an alert when registration opens.